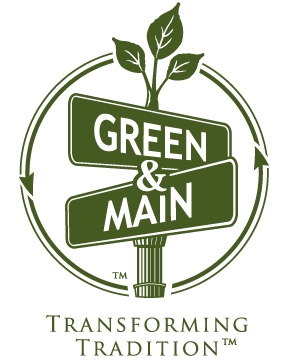 Upcoming Renovation Events
Are you interested in developing, designing or rehabilitating older buildings? Have you ever wanted to be an observer inside a construction project? Do you just enjoy a good story and making new friends? Well, clear your calendars because there are exciting renovation events happening this weekend in Sherman Hill.
The Green & Main building site is a real mess at the moment. There are geothermal tubes sticking out of the muddy terrain, the stairs have all been ripped out and the windows are covered with plywood – the perfect time to get an insider's look at the building's progress before the skeleton becomes hidden! Project developer Chaden Halfhill will be on-site to share his stories while working on the Green & Main project.
See where they unearthed a 500-gallon tank and happened upon a buried and long-forgotten trolley line. Feel the texture of the original window glass and wooden window sill while hearing expert advice on how we can restore these items while simultaneously making them 'green.'
Experts in Attendance
Judy McClure, AIA, a preservation architect who was Iowa's Rehabilitation Tax Credit reviewer for many years (including starting the State Tax Credit program), will share her knowledge of the challenges of incorporating sustainability with restoration. As a woman who wears many hats in her historic Sherman Hill neighborhood, she might even be able to tell you about the grocery store that existed before Green & Main (long rumored for selling underage kids alcohol and cigarettes).
Green educator and builder Bill McAnally will be on-site to share his experience in completely gutting and rehabbing a large building in Fort Dodge that turned into a highly energy-efficient community center for seniors. Working with local contractors and carpentry students, he will be sharing the objects they uncovered as well as explaining how to take down brick walls using 'Viking' technology.
The events this weekend will be informative and interactive; a perfect place to bring your own renovation questions to get them answered by local experts. Come explore the progress at Green & Main and network among some of the best in historic green renovation.
The events have been funded in part by a grant from the National Trust for Historic Preservation in conjunction with Iowa Heartland Resource Conservation and Development. Sponsored in part by Silent Rivers Design + Build. Our thanks go to these groups.
– Michelle Peiffer is director of communications strategy for Indigo Dawn.